I'm stuck in International Economics class right now. It's brutal. It gets me really frustrated with where my life is right now. I don't want to be here. But it gives me time to reflect on other things that frustrate me. Most of all, the Philadelphia Phillies.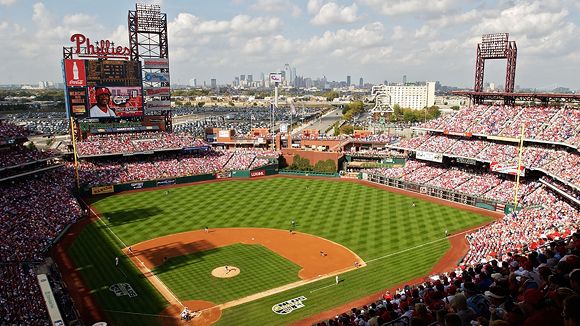 As it stands now (June 7th at around 1 o'clock) the Phillies are in last place in the NL East. Six games behind the Nationals. Two games behind the Braves and Marlins. Two and a half games behind the goddamn Mets. Two games below .500! The Phillies!
It's a joke.
The Phillies are missing their starting first baseman, starting second baseman, and the best pitcher in the entire league. Not to make excuses for the poor play, but here's the list of all the Phillies that have missed time due to injury this season:
Pitchers
Roy Halladay, SP
Cliff Lee, SP
Vance Worley, SP
Michael Stutes, RP
Jose Contreras, RP
David Herndon, RP
Justin De Fratus, RP
Ryan Madson , RP
(What's that? Madson no longer plays for the Phillies? What? The Reds? Oh. Okay)
Fielders
Ryan Howard, 1B
Chase Utley, 2B
Jimmy Rollins, SS (okay, it was a paternity leave)
Placido Polanco, 3B
Freddy Galvis, 2B/SS
Jim Thome, 1B
Laynce Nix, 1B/3B/OF
Dom Brown, OF
Shane Victorino, OF
Michael Martinez, Utility
Do I even need to say "not to make excuses"? I mean Jesus Christ that's two of the three best starting pitchers, the fourth best starter, half the bullpen, the entire right side of the infield and their replacements.
Granted, not all of these injuries have been long stints on the DL but the Phils' two biggest problems this season have been scoring runs and holding leads. No Utley, Howard, Herndon, Stutes, or Contreras directly leads to that. They have lost 11 games by one run. You know what helps prevent one-run losses? Guys that can hit home runs and guys that can pitch a whole inning without giving up any runs.
The Phils are on a skid now, having lost their last five games to a combination of the Marlins and Dodgers. But I think we/they just need to bide our/their time and stay around 5-8 games out. Because when Halladay/Utley/Howard/The Bullpen come back with the NL Pennant in their sights, look out.