I'm going to wait until everything is set with player signings and trades to make my team predictions - probably tomorrow or Saturday. But here is my predictions for an individual award (More on the way? Maybe? We'll see):
Wait, hold on. First, here's a picture of the woman of my dreams: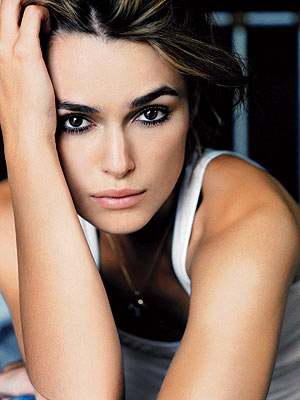 Okay, to the blog!
Rookie of the Year
The options (in order of how they were drafted):
Kyrie Irving
Derrick Williams
Ricky Rubio
Brandon Knight
Kemba Walker
Jimmer
Rule Irving out right now. He's playing with a team of Daniel Gibson, Omri Casspi (the King of Jerusalem, as some call him), Tristan Thompson, Antawn Jamison (age 35), and Anderson Varejao. How can anybody win any awards playing with those guys? It can't happen. Not saying that Kyrie is going to be a bust but he can't save this team. I don't even think Lebron could save this team right now. They just need time. For those of you saying that Blake Griffin won ROY last year on an awful team, shut up. He dunked over a car.
Rule Williams and Rubio out - unfortunately. I think they'll do some exciting things and I hope they'll win some games. But look at this list of the most recent ROY winners: Griffin, Tyreke Evans, Derrick Rose, Kevin Durant, Brandon Roy, Chris Paul. They were all the
essentially
best player on the team they got drafted by. I say essentially because there is a little room for debate in some of the cases. Kevin Love is the best player on the T'wolves - and it's not up for debate.
Jimmer is all hype, but if he wins the three-point contest during All-Star Weekend while standing 10 feet behind the arc he has a chance. But Tyreke Evans and DeMarcus Cousins are better than him, and they're a LOT more vocal. I can't see good ol' Jimmer fighting with these two for touches, and he didn't do a whole lot of sharing at BYU. He has an outside chance - but don't count on it.
Which leaves us with Knight and Walker, the 8th and 9th picks in the draft. Both point guards, I'll compare them to Chris Paul when he won the ROY in 2005-06: 16 points, 8 assists, 5 rebounds. The Hornets roster that year: JR Smith, David West, Brandon Bass, Birdman, and (trying to find one more player of note)
(looking up everyone else on the roster)
(nothing)
So Chris Paul basically put the team on his back. That's what I'm gathering from that roster.
Knight's Pistons: Rodney Stuckey, Will Bynum. Ben Gordon, Tayshaun Prince, Austin Daye, Jonas Jerebko, Jason Maxiell, Charlie Villanueva, Greg Monroe, Ben Wallace.
I really think that in 5 years, that will look similar to the 05-06 Hornets: a lot of no-name guys. The only problem I have is that there is $6 million worth of point guard in front of him - and he's not as good as CP3.
Walker's Bobcats: DJ Augustin, Bismack Biyombo, Taylor Griffin, DeSagana Diop, Gerald Henderson, Boris Diaw, Tyrus Thomas, Corey Maggette.
Worst case scenario for these guys: Biyombo's name will be remembered for his lack of being born, Maggette is a well-known guy who won't entirely disappear from the map, Griffin's brother is a really good dunker, and Henderson went to Duke. Walker will fall somewhere behind Henderson and Augustin, and he's going to get a lot of minutes. With a chance to handle the ball, make his own shot, distribute to somebody that can score (assuming that somebody can score), and run the open floor, Walker can absolutely put up a stat line similar to Paul's ROY season - especially when he transplants Augustin as the starting point guard.
So, there you have it. Kemba Walker will be cutting down the nets at the end of the season as the Rookie of the Year. That's an awful joke, I'm sorry. I'll stop. Here, look at a picture:
Ah, shit. Didn't mean to keep the pun going. Merry Christmas