I'll be away from twitter for a few days (our 10th anniv!) but in the meantime enjoy this draft I'm working on.

pic.twitter.com/AFK6Dtmcgd

— Micah Blake McCurdy (@IneffectiveMath) August 26, 2016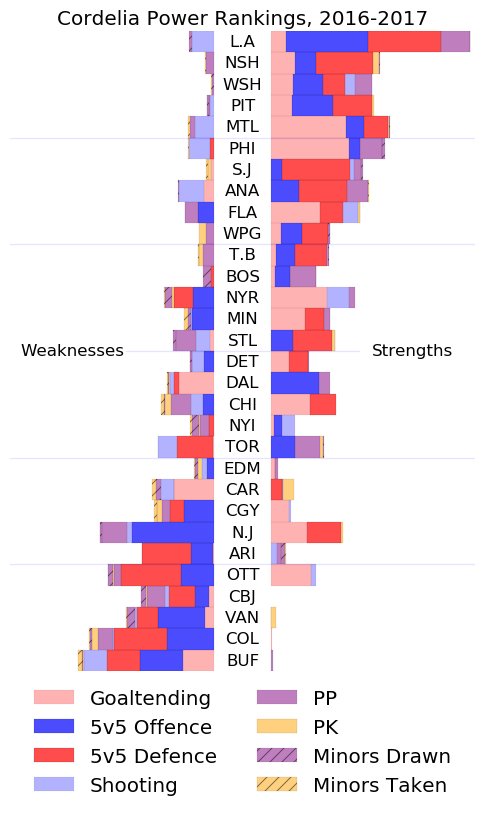 First of all, two things: Micah is v smart and you should follow him on Twitter. Also, I don't have a clue what Cordelia is but for the purposes of this exercise we are going to be accepting Cordelia as a factual representation of what's going to happen this hockey season.
These Teams Are Bad, And Not Good
Sabres, Avalanche, Canucks, Blue Jackets
I mean they aren't good at anything, and they are pretty much really bad at the important things.
Please note: Dustin Brown is no longer the captain of the team, but he is still on the team.
The Los Angeles Kings Are Winning The Stanley Cup
Kings
I kind of spoiled this section with the header, but come on they're good at everything except shooting, which somehow does not really negatively impact them all that much.
These Teams Rely On Goaltending For At Least Half Of Their Cordelia
Canadiens, Flyers, Rangers, Wild, Blackhawks, Devils, Senators
Again, I don't know what Cordelia is and I don't know if "half" accurately translates. Like when it's 40 degrees out it's not really half as hot as when it's 80 degrees out.
But anyway, there are some teams here you could have predicted and some that you maybe wouldn't have. The Habs, Rangers, and Devils all have top-tier goalies and not a whole lot else.
The Wild and Senators don't have a whole lot going for them. There, I said it. For the Wild, it's Devan Dubnyk. For the Sens, they have Erik Karlsson and the Craig Anderson/Andrew Hammond tandem. I'm probably going to do a whole Flyers section at some point, but their goalie tandem is obviously very good.
And then there's that last team that I haven't mentioned yet. Let's actually jump right into the next section...
The Blackhawks
Blackhawks
Are they bad? They're smack dab in the middle of the league in this Cordelia projection.
Corey Crawford is a solid 'tender, fine, no argument with that. Their team defense, led by Jonathon Toews and the defensemen we all know about, is even more solid.
But I have absolutely NO idea how they could possibly have Weaknesses in the 5v5 Offense and Powerplay sections. It makes no sense to me - their top six features at least three future Hall of Famers, and their powerplay unit is voted to the All-Star team annually.
Maybe Micah will make an adjustment to his formula and the Hawks will shoot up the list, or maybe this is the year that they start to come back down to earth and people get mad about those absurd Kane/Toews contracts.
The Flyers
Let's cut out the rest of the teams that we don't really care about and jump right to the good part. I'm going category by category on the good old boys in orange and black:
Goaltending
It's hard to not start with this. The best goaltending in the entire league. Steve Mason and Michal Neuvirth. Better than Carey Price. Significantly better than Henrik Lundqvist. This is a wonderful thing to see.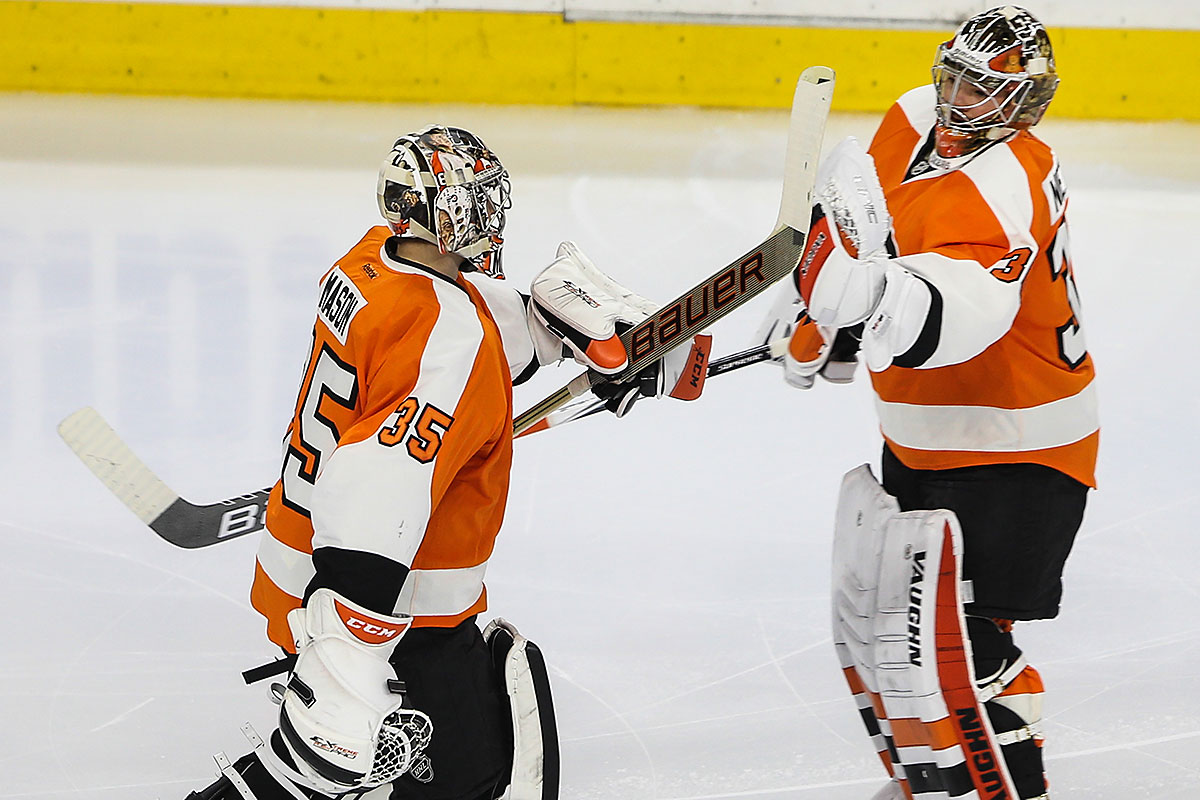 5v5 Offense
I'm glad to see it on the positive side, and that is almost certainly a product of expecting Claude Giroux and Jake Voracek to return to their $8 million forms.
Powerplay
This is another area that we all expect to be a major positive for the Flyers, and Cordelia echoes that. The powerplay bars are a little tougher to judge than the goalie bars, but by my estimation the Flyers have a top-six powerplay figure. The Kings, Caps, Ducks, Bruins, and Leafs round it out, and really only the Leafs are a surprise there.
Minors Drawn and Taken
They even each other out. Boom. Efficiency like you read about.
Shooting
At times last season, it felt like the Flyers' team shooting percentage was like half of a percent. That's something that really needs to improve if they're going to make any noise. Unfortunately, Cordelia doesn't expect that to happen. But let's take a trip to the Spin Zone: this chart has to be based on past stats, and maybe the shooting numbers for the Flyers will magically turn around!
5v5 Defense
Just a little tiny sliver of negativity. The same size as Boston and Dallas and the Islanders.
Brace yourselves. Here it comes.
The Flyers icing a unit of Del Zotto, Gudas, Gostisbehere, Streit, Schultz, and Manning/MacDonald is actually good.
Bam! Can someone please check on the heat quality of that take for me?