It was an extremely quiet deadline for Ron Hextall and the Flyers, as their only real move was extending free-agent-to-be Michael Raffl for three more years.
Let's take a look at some of the moves they didn't make: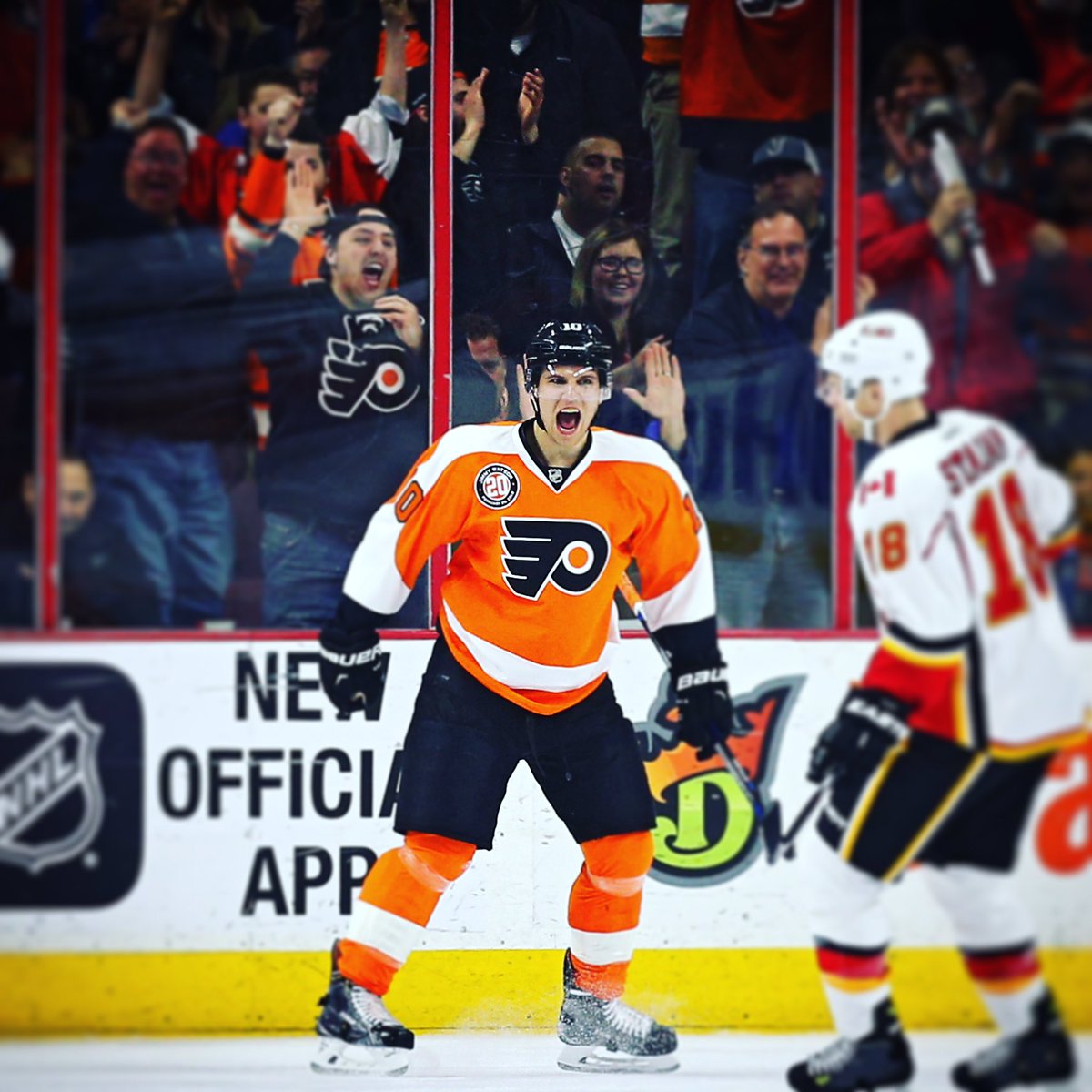 Brayden Schenn
Do you think Schenner was happy to stay in Philly? After months of rumors about his future in Philly, Baby Schenn made it through the deadline and will likely make it to the end of the season as a restricted free agent. He celebrated himself not being traded by potting a hatty on Monday night against the Flames.
Negotiations this summer will be tense, to be sure, but Schenn's established his place in the team's future plans. I'll be shocked if they don't come to an agreement. If money turns out to be too much of an issue, they can let him sign an offer sheet and get a first- and third-round pick as compensation.
But we made it through the deadline without trading Schenn to Tampa Bay (with picks/prospects) for Jonathan Drouin, and I'm calling that a win.
Nick Schultz & Andrew MacDonald
It was a pipe dream to think we were going to be able to get rid of both (or either) of these two. MacDonald, especially, is preposterously overpaid. He'll be in Philly (or Lehigh Valley) until his deal expires in 2058.
I don't hate Schultz's game - someone has to be gritty, and someone has to kill penalties. I wish we had a better partner for him than the aging Mark Streit, but that's how the chips have fallen this year.
Sam Gagner and Evgeny Medvedev
The two unrestricted free agents were likely on the trading block as potential rentals, but it's most likely that teams weren't willing to give up enough to entice Hextall. The Flyers do have a shot at the playoffs - though it's slight - and it wasn't worth punting on that chance for something like a pair of fourth round picks.
At worst, Gagner and Medvedev are above-average injury fill-ins. At best, they can contribute in the top six forwards and top four defensemen. Why would we lose that for basically nothing?
In Ron we trust, and without knowing what happened behind closed doors I'm going to have to consider this a win for him too.
Mark Streit
If Luke Schenn and Vinny Lecavalier were still in town, Streit's contract would have been a must-trade this weekend. But they're in LA, so the Flyers have the cap flexibility to afford the final year of Streit's $5.25 million contract.
I've said all along that I think having a veteran presence around will benefit our young defensemen. Gostisbehere, though he was initially called up due to Streit's genital injury, has certainly not been hurt by learning from a 20-year veteran who used to play a similar kind of game. I actually enjoy the Streit-Gostisbehere pairing that has been happening on the top powerplay unit. It would be nice to see them spend more time together at even strength, because I think they complement each other well.
If all goes well, Travis Sanheim will similarly benefit from Streit's tutelage and Ivan Provorov will be better than Streit ever was.
And, like Gagner and Medvedev, if the return was going to be a shitty draft pick, why lose a tangible benefit like Streit's locker room presence for a future AHLer?
For teams like the Canucks and Lightning, standing pat at the deadline was probably a mistake. Vancouver is headed for the bottom and could have accelerated that process, and Tampa is headed for the top with a prime trade chip sitting at home on his couch. They could have each improved their outlook, and they chose not to.
The Flyers' outlook is bright enough as it is, and there wasn't much more Ron Hextall could have done. Now, the focus on Philly is the Wild Card standings. Here's where we are at this point:
I'll see you guys at The Farg on Thursday for Manning-McDavid round two.